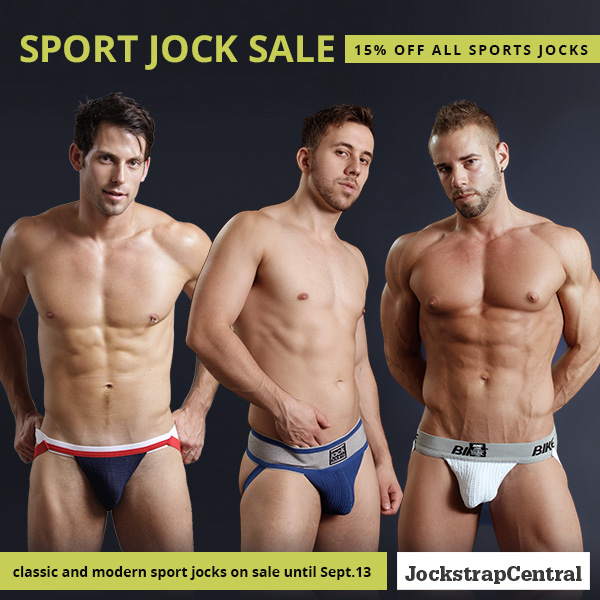 SPORTS JOCKSTRAP SALE — 15% OFF ALL CLASSIC AND MODERN STYLES AT JOCKSTRAP CENTRAL
Into sports jocks? Well this is going to make you happy. Between now and Tuesday September 13th (at midnight),, 2016, Jockstrap Central has put all their sports jockstraps on sale for 15% off.
Even better is that the sale isn't only on their traditional Bike, Activeman, Flarico, Wolf and Omtex jockstraps. They've included all their modern sports jockstraps as well. The Bike #10 inspired Locker Jocks from Cellblock 13, the Athletic Jocks and Old School Jocks from Jack Adams with their woven cotton pouches and ultra-masculine wide waistbands and even the Full Kit Gear Premium Sports Jocks are all on sale. There are too many to mention so just check out the Jockstrap Central website.
As with any sale, shop early for the best selection.