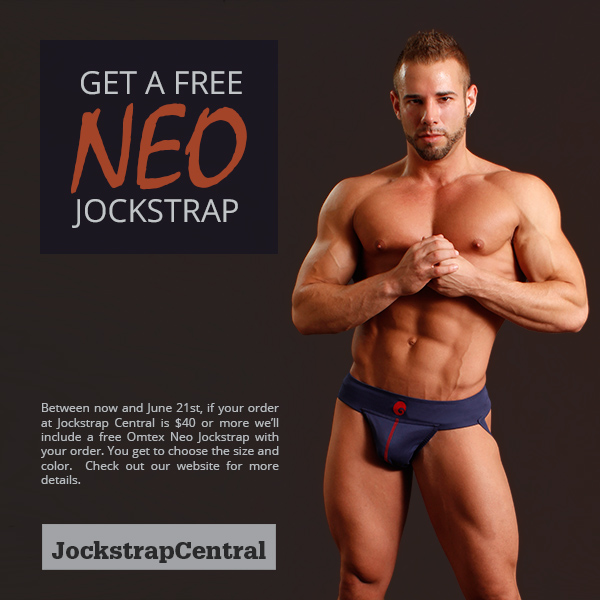 DOUBLE DIP AT JOCKSTRAP CENTRAL: GET A FREE NEO JOCKSTRAP AND FREE SHIPPING
From now until Tuesday June 21st, 2016, if your product total is $40 or more when you shop at Jockstrap Central, they're going to throw in a free Omtex Neo Jockstrap with your order. As a bonus, if your order is $60 or more you'll also get Free USA Shipping or Discounted World Shipping.
The free jockstrap will be one of their awesome Omtex Gym Supporters, but not the regular ones, this time around they're giving away their upgraded Neo Jockstraps. These are still true sports jockstraps made with a super comfortable cotton pouch, but the Neo jocks include fabric wrapped waistbands and leg straps for even more comfort. You can choose your preferred size and color (black, blue or grey) for the freebie.
Omtex jockstraps, made by the same company as the very popular Wolf jockstraps, are phenomenal and if you don't have one already, this is a great chance to get one to try out. If you already have one, now's the time to stock up.